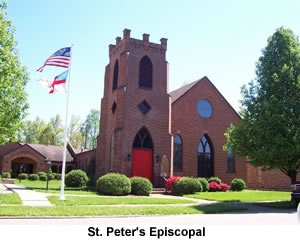 In 1850 the first US census that listed everyone in every household was taken. Prior to that only the name of the head of household was listed, with other family members being recorded as mere statistics listing gender, and a range of ages, but no names. In the pre 1850 era then, other data such as the information that could be obtained from church histories and church records such as baptisms and marriages are of primary importance. But even after 1850, census records recorded events only every ten years and so church, land and other records continue to be valuable sources of genealogical information.
In Gallia County, church records initially had been hard to come by. Many rural churches have either closed or merged and the records have become scattered. The records of the remaining churches had not for the most part been made available to genealogy researchers, but more recently information has been added for churches in Ohio and Clay Townships and in Gallipolis. Cora Methodist Church in Perry Township has been inactive since 1971 but the building continues to be used as a community center and a history has now been included. Church histories and photos have been added for most of the churches listed in the column on the left, and for a few, such as Clay Chapel in Clay Township, many church records such as baptisms and membership lists have also been included. Those churches can be viewed by clicking on the church name in the column on the left.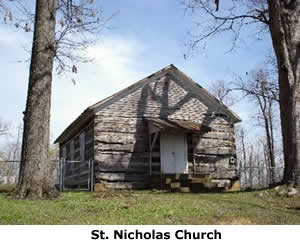 The purpose of this section of the web site will be to publish such church records as they become available. The churches covered so far have mostly been in the eastern section of the county but the recent addition of Cora Church in Perry Township and Siloam Baptist in Guyan Twp are beginning to reach other sections of the county. As of now the western and northern parts of the county are under-represented. Hopefully church histories, photos and records from other parts of the county will become available in the future. If you have any information or access to information on other churches we could add to this site, please Email Us. Photos, histories, and old records such as membership lists or baptisms are all welcome.